Clean Your Carpet Like a Pro
Learn how to clean your carpet like a pro!
It's almost the weekend and we are ready! It's been a crazy week and it'll be nice to get back on schedule!
Last weekend the kiddos spent some time at their grandparent's house so I took advantage and got busy cleaning our NASTY carpet! White carpet + a dog + three kids + Oklahoma red dirt = No Bueno!
This post contains affiliate links for your convenience. See my disclosure policy here.
My uncle has been a carpenter for years and both of my brothers worked at a carpet store at one point so I've picked up on some of their wisdom when it comes to caring for your floors! I'm going to share some helpful tips today!
White Carpet Woes
We've had white carpet in three out of four homes we've owned over the years. In every case, we inherited it when we bought each house. I strongly dislike the white carpet!
We had thought about replacing it in our latest home but decided not to spend the money and I'm glad! Our dearest doggy who has been house trained for over two years will not quit peeing on it. Not sure what her deal is, but I'd be even more irritated if we had put in new.
Watch the Video!
We've pretty much decided when we do replace it, we'll go with vinyl or hardwood flooring.
The hard thing is that this carpet backs up to our back door. We've tried to get in the habit of taking our shoes off before coming in and wiping the dog's feet, but sometimes we forget or get in a hurry and it just doesn't happen!
Carpet Cleaning Tips
So back to cleaning. Our carpet cleaner broke before we moved so my hubby's parents were gracious enough to let us borrow theirs! It does a great job. You can find a similar cleaner here.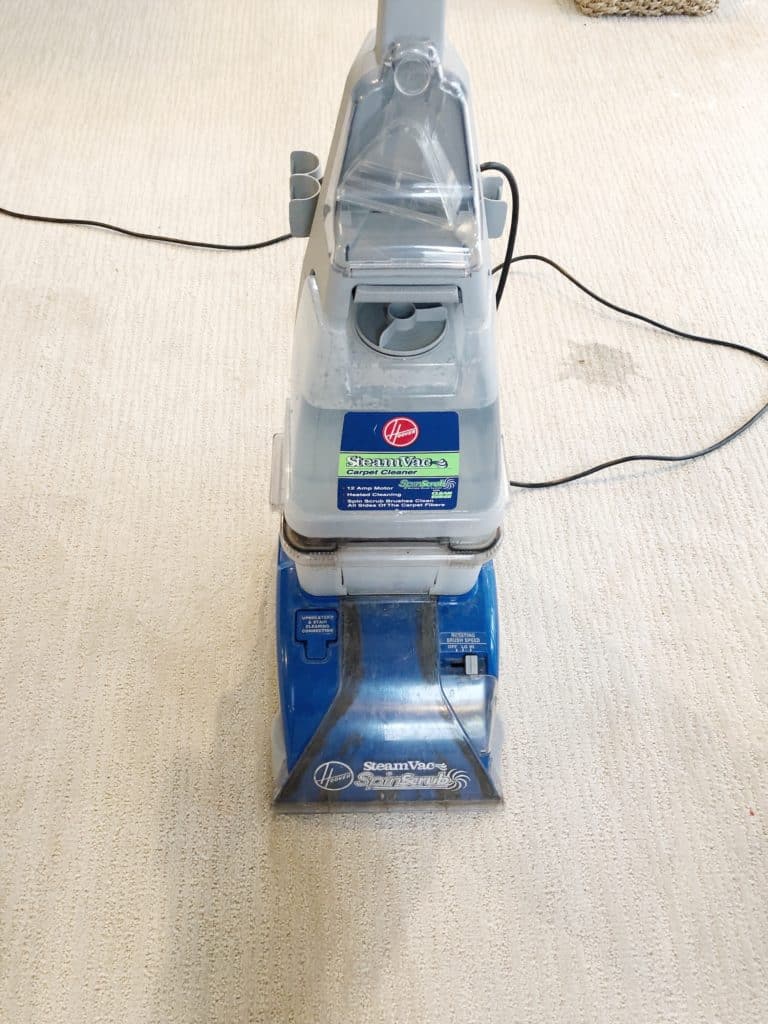 Ok, tip number one:
Don't put a cleaning solution in the carpet cleaner. The soap sinks down into the carpet and it's almost impossible to get it all back out. Dirt and dust particles stick to the residue making it difficult to ever get your carpet completely clean.
I can attest to the truth of this because before I knew that I used a cleaning solution in the cleaner and no matter what I did I had certain spots that refused to come out. Or they would appear to come out only to come back a day or two later. So frustrating!
Instead of a cleaning solution, fill the tank with hot water and use only the water over the majority of the carpet.
Tip number two:
For tough stains, you can pretreat them with stain remover before going over the stain with the hot water in the carpet cleaner. I've found this works really well.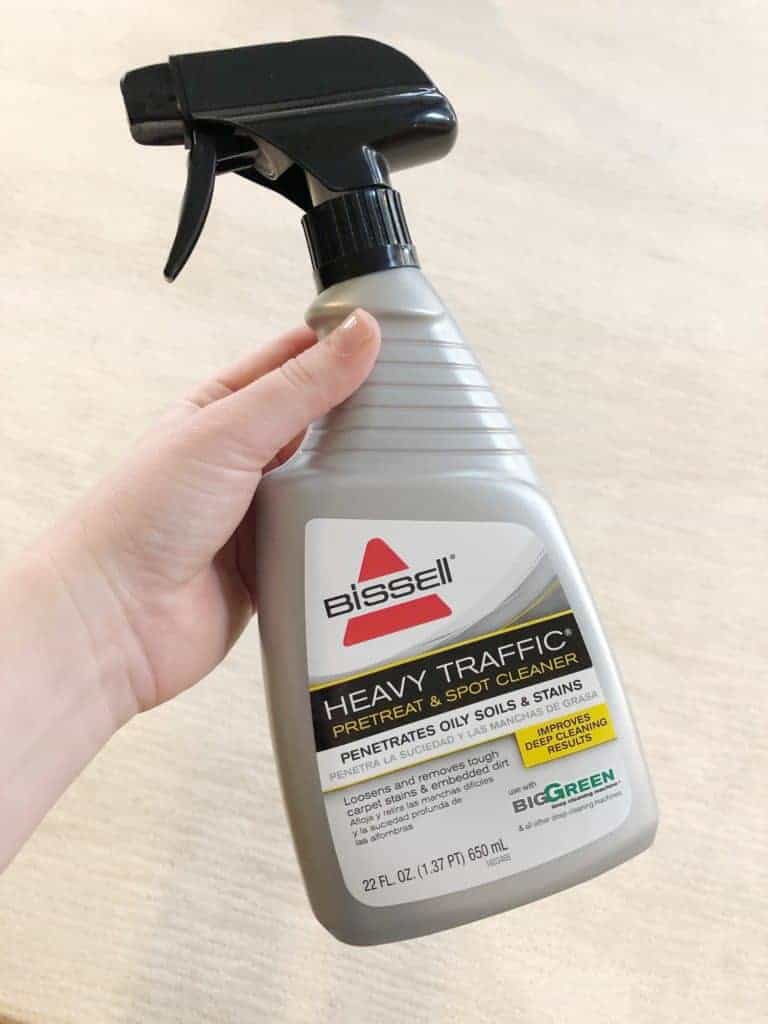 But, even the stain remover was no match for the really bad spots we had by our back door!
Which brings us to tip number three:
Baking soda! Who would've thought? Baking soda is great for getting stains out of carpet! And it's a natural solution, as well! I sprinkled some baking soda over those tough stains and let it sit for a few minutes before going over it with the cleaner.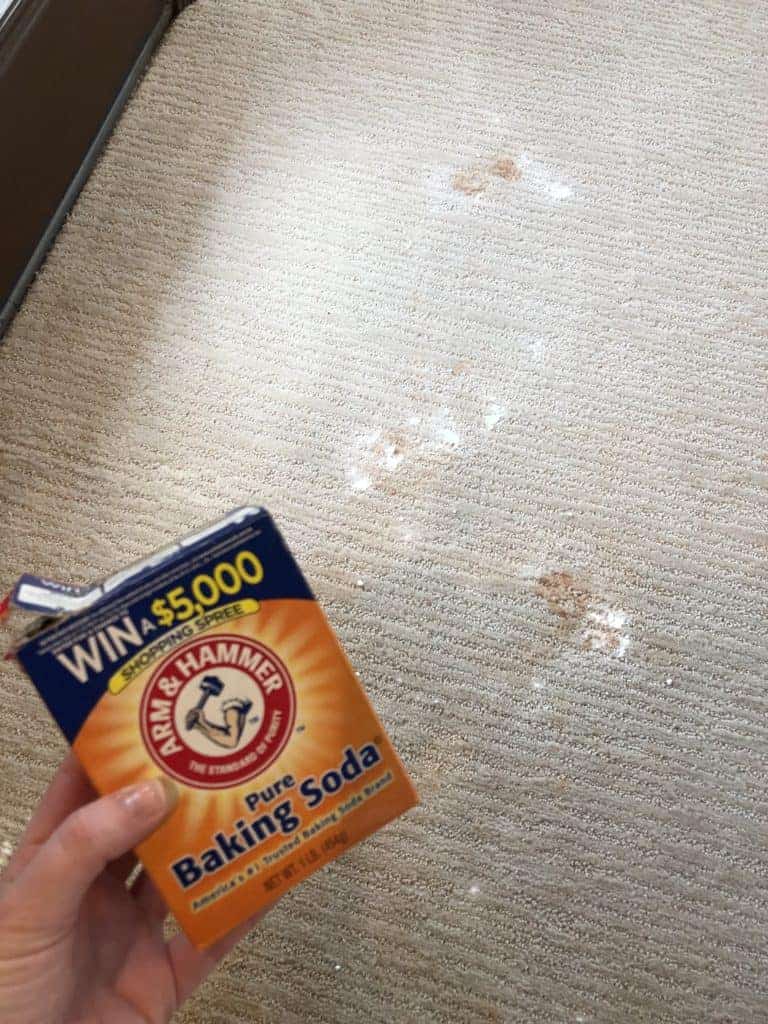 Here it is after the first run: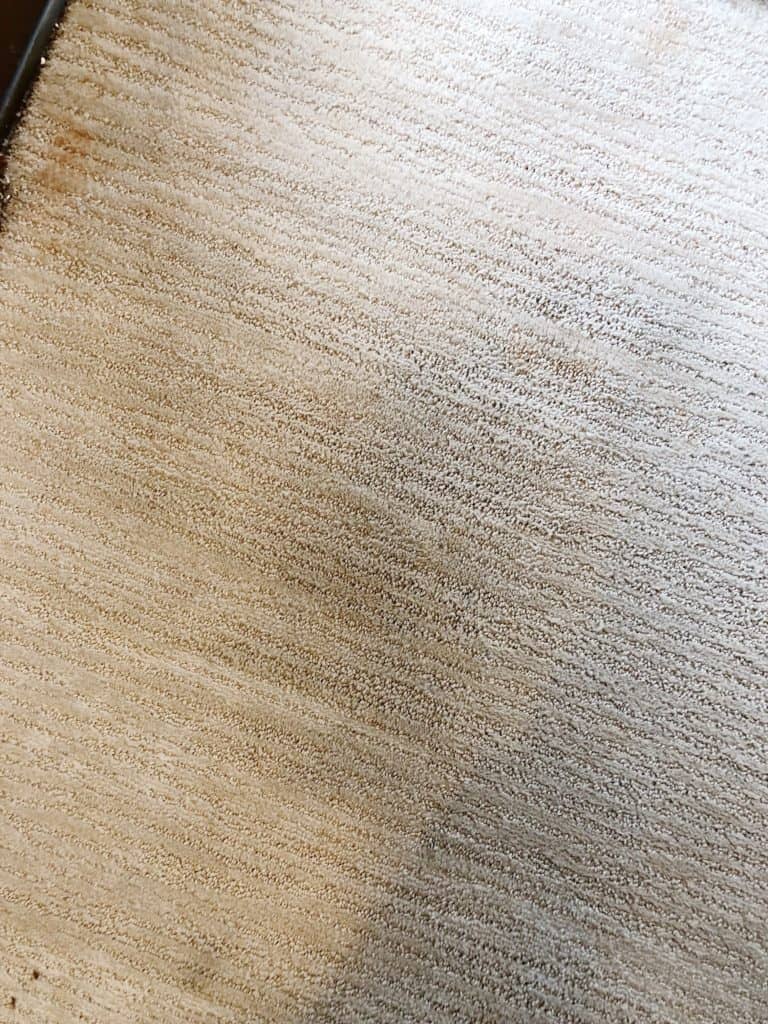 I had to sprinkle it a second time and run over it with the carpet cleaner again, but it came out! Here it is after the second time.
How about that baking soda!
Tip number four:
My last tip is for those little annoying spots. You know, the ones where your kiddo dripped his hot chocolate across the floor. Ya, those. I heat up my kettle and pour a small amount of hot water on each spot to let it soak and break up the stain before going over it with the cleaner. It works like a charm!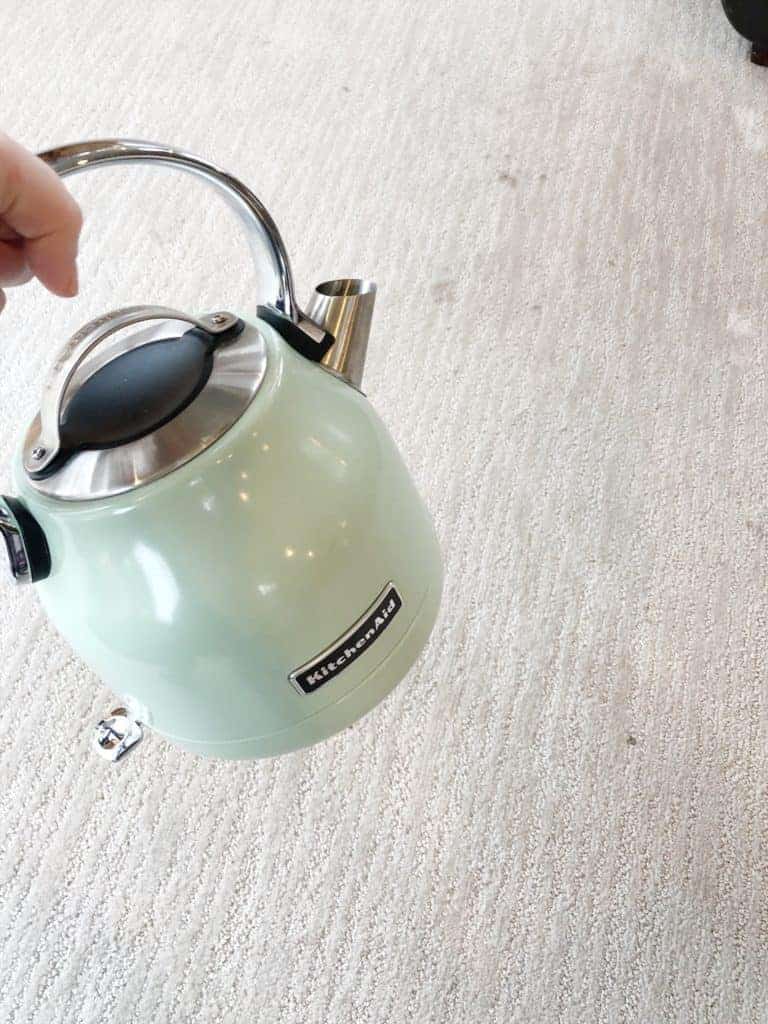 And…Clean!
Ahhh…so nice to have a clean carpet again! This is a good-sized room so it took me about an hour and a half to do it all, but it was worth it!
I hope you've found these tips helpful! Thanks so much for stopping by today and if you're in the market for some new household care products, check out my post on Grove Collaborative! Have a blessed day!
Learn how to clean your carpet like a pro!
OTHER RELATED POSTS:
Using Vinegar for a Sparkling Clean Kitchen
7 Areas Commonly Overlooked When Deep-Cleaning Your House
Pin for later: