King of Christmas Trees: Worth the Hype?
Boasting a beautiful line of Christmas trees to fit any style with impressive reviews to match, King of Christmas has cornered the market on artificial Christmas trees! But are they worth it? Do they live up to the hype? Let's find out!
This post is sponsored by King of Christmas. Opinions are my own. The article contains affiliate links for your shopping convenience. See my disclosure policy here.
The holiday season is just around the corner and that means it's almost time to deck the halls once again! If you're in the market for a new Christmas tree and are considering King of Christmas trees for your home, you've come to the right place!
If you're not familiar with King of Christmas, they're like "Christmas central" for all things artificial trees. They even offer Christmas tree decor like tree skirts and ornaments!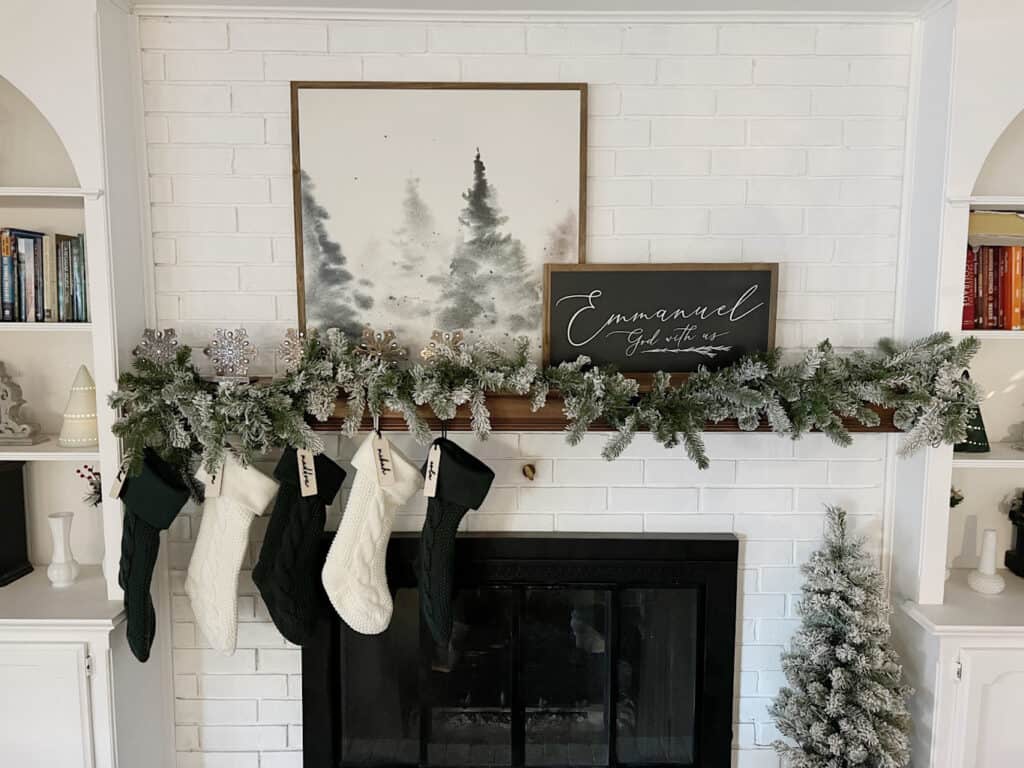 Best fake trees
A couple of years ago I spilled the beans on our pre-lit tree we purchased from Home Depot and suggested some of their best trees (the post has been updated to include this year's "viral" tree)!
This time around I want to share about our flocked tree from King of Christmas!
A few years ago I received a flocked set of two miniature trees, a wreath, and garland from King of Christmas that were just stunning. Each year they adorn my entryway giving a festive welcome to friends and family.
The quality of the flocking was amazing. The option to plug them in or use batteries so they're not tied to an outlet was a huge plus.
So when the company reached out and offered to send me a tree for review I jumped at the opportunity to test one of their beautiful artificial trees!
RELATED: Create a Killer DIY Hot Chocolate Bar
Continuing the flocked look
Since I love the flocked look, I chose their King Flock Slim Artificial tree. Bonus that it matched the set we already had from King of Christmas! We have tall vaulted ceilings in our living room and had always wanted a taller tree so we chose the 9 foot.
The King Flock features 900 beautiful warm white LED Christmas lights! It came with a handy storage bag which I love because now I don't have to go find a bin to keep it in when it's time to take it down.
Here are a few other features I love:
Power pole feature means you don't have to plug sections together because the power flows through the pole
Super easy to set up
Remote controlled multiple light settings
Realistic feel
Heavy flocking
If you love the flocked style, you'll also love their popular Prince Flocks line for the thick branches and overall fullness. The 7 ft Prince Flock has a 5-star rating with almost 1,300 reviews!
RELATED: DIY Wrapping Paper Christmas Banner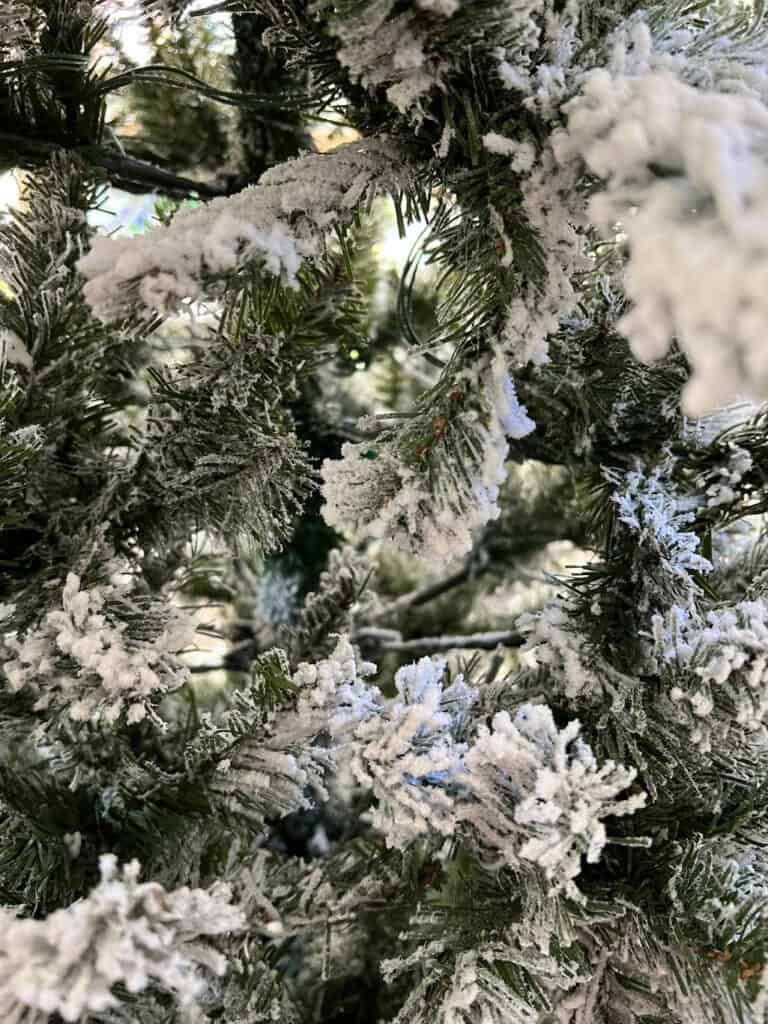 Artificial Christmas trees for any style
A big complaint about flocked trees is that they make a mess. This is still the case with this tree. If that bothers you, I get it!
One of the great things about King of Christmas is that they have new trees for any style. If you're not into flocked, you can check out the rest of their line of fake Christmas trees.
Another one of my favorites is the Noble Fir style. I just love the simplicity of it and it's beautiful with some orange slice garland!
UPDATE: I had the privilege of working with this company again for 2023 and I was gifted the King Noble Fir! Check out how I decorated it here!
RELATED: DIY Advent Wreath
Other points to consider
Maybe the best part about their trees is that they boast great reviews at 4.8 out of 5 stars overall!
Their price point is consistent with other Christmas tree shops including Balsam Hill and often times they offer promo codes or discount codes leading up to the holiday season.
If you're trading in an old tree or switching over from a real tree, you can't go wrong with this line of artificial Christmas trees!
I have loved my flocked set over the last few years and now the matching tree has completed the look. I know we'll enjoy it for years to come!